Solutions

For Every

Business Need



Specialized and Secure Global Payment Services for Any Business
Payments

Making payments

Credit and Debit Card Acquiring and Processing

Certus offers a wide range of solutions that securely facilitate both credit and debit card transactions for any business conducting online transactions

Payouts

Whether you are an online performer, a Forex solution provider or trader, a gambling enthusiast or online gaming company, Certus offers the most secure and customized payment solutions in the world

Bank Transfers

Certus provides fast, secure, seamless, and reliable bank transfers that are always accessible, including a revolutionary option to traditional bank wires

Alternative payment methods

Whether you are in Europe, Asia, the United States, or any other global location, Certus offers the most secure and convenient method for making payments. We offer and accept local bank cards, bank wires, cash, and bar codes
Opening bank accounts

Speed up, simplify, and entrust the historically cumbersome and complicated process of opening bank accounts online by partnering with Certus

Tax optimization

Certus on-staff tax experts are always available to help you navigate your personal tax situation and optimize the amount you owe or will get in return

Company registration

For new companies and individuals looking to start a new entity, whether within the EU or abroad, Certus provides a seamless approach and process for getting you up and running quickly, efficiently, and securely
Purchasing, selling, exchange

Always staying one or two steps ahead of the competition, Certus' limitless services and offerings involving crypto currency is unrivaled across the online payment services industry. Contact Us now to learn more

Collateral for crypto

Certus always offers stable liquidity for crypto currency, even when the market is displaying exceptional volatility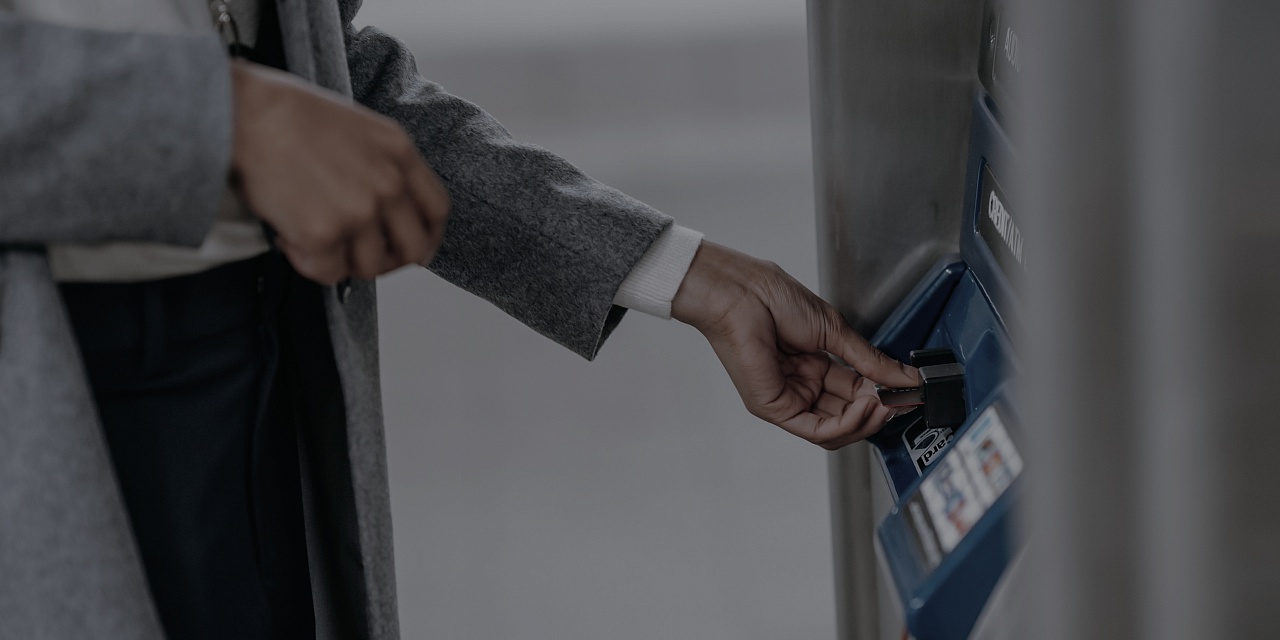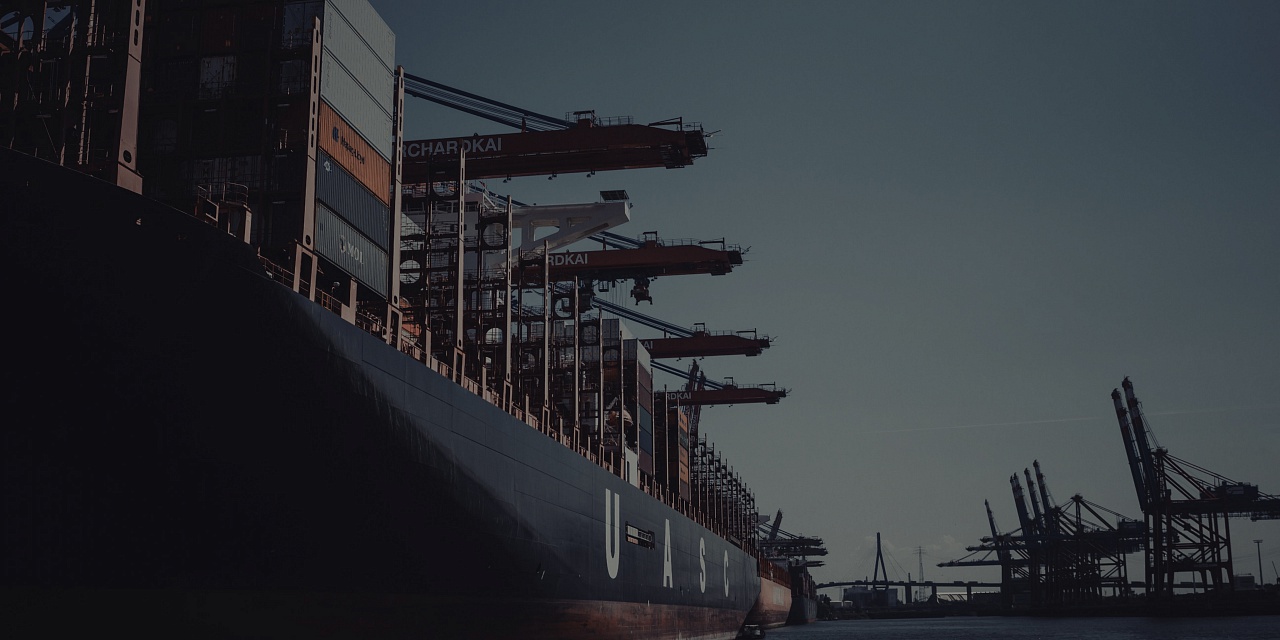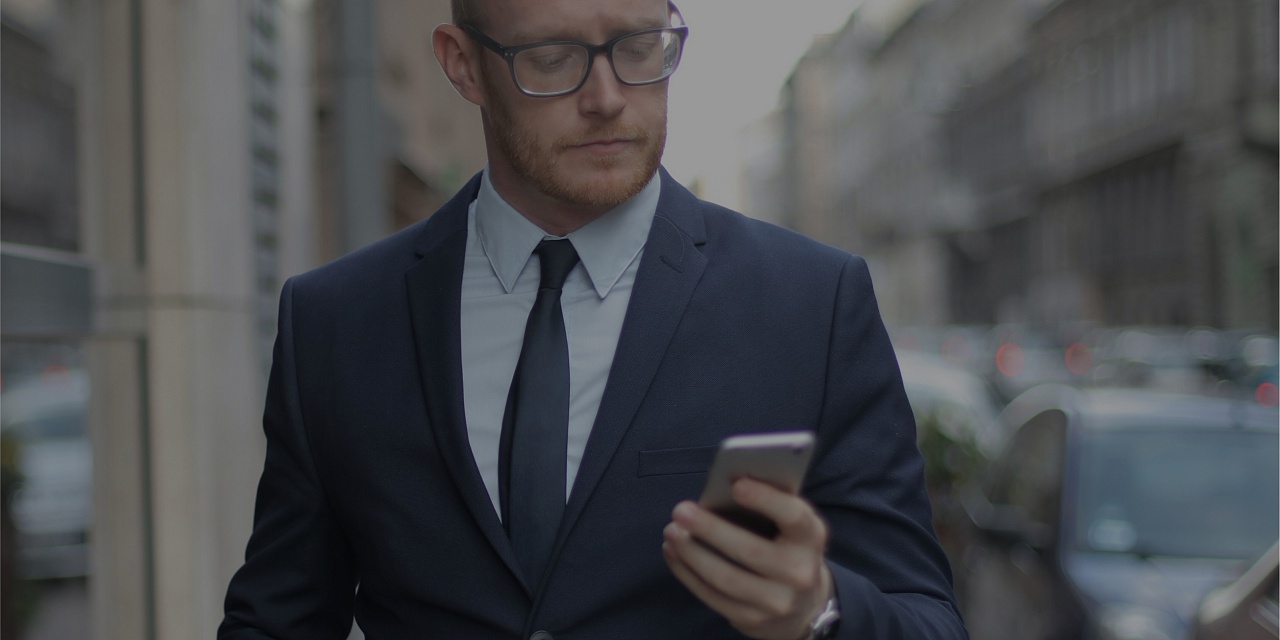 Financial solutions for high
risk
If you are in the market for a Forex payment processing solution, Certus Finance has a solution for you.
We provide safe, secure, and easy-to-use merchant accounts for companies and individuals wanting to trade anytime, anywhere in the world.

Sports and gaming are everywhere, as are Certus' sports and gaming payment solutions.
Our team has more than two decades of combined experience in managing payment solutions for some of the world's leading sports and gaming institutions.

Certus Finance is an award-nominated company for many adult events such as interNext, XBIZ, AVN, YNOT and more in the Payment category. Webcam websites are one of the main focus for us last two years and we are keep moving.

We work with many of the industry's most successful yet high-risk merchants, including online dating and adult websites. We've delivered exceptional custom solutions for safe and successful transactions while enforcing top-of-the-line security protocols at all times.
Banks and credit card processors often consider adult, cam, fan sites, and dating merchants to be high risk due to the massive amount of traffic running 24/7, year round, to all corners of the globe.
Our goal is helping you exceed your goals.
Let Certus help you put together the
right strategy

for your online payment solution needs.
Certus Finance has
unique expertise

in financial transactions across a multitude of different risk categories.
We're exactly where we want to be. So, we want our customers and partners to feel the same way. We're ready to share our experience and expertise so, let's get closer.




About us
Low Risk
Certus also excels in delivering secure payment processing solutions for low risk merchant categories, including e-commerce, online video games, and services.
Medium Risk
Certus is a leading provider of secure payment solutions for gaming and adult industry projects and companies.
High Risk
As with all the vertical markets we serve, Certus is highly adept at delivering secure payment solutions for even the "riskiest" merchants, as well as for those with special circumstances.
Our work is designed
for your comfort
Different payment options. Chose what suits you best.




Safe and secure. All your payments are protected in accordance with PCI DSS standard. We are the official service provider of VISA and MasterCard.

work with us


Fast onboarding
Certus understands the getting a company up and running quickly is of the utmost importance. Certus prides itself on the fact that the company provides the industry's fastest onboarding. Minimal paperwork, very few questions, and only two weeks are needed to gain approval from our stable of leading global banks to get you up and running fast
Real experience of working with T2, T3 countries
Unlike many payment solution providers, Certus is keely aware of the strategies needed to be employed when working within regions such as CIS, India, and Africa, among others. We've cultivated a global presence and have a decades of experience with working across many vertical markets across every region of the world.
We work with non-adjustable verticals
No matter your or your clients' location, Certus conducts business in the toughest of environments, including non-regulated countries. Whether it's Gambling, Forex, Adult, or any other type of business, Certus is more than able to service your needs. Contact our team for more details.
Experience of employees in processing for over 20 years
Our team of professionals have over 20 years of experience managing payment solutions for the world's leading organizations; uniquely positioning us to provide the solutions and support when and where you need it most. Simply contact our team to start the process of getting where you need to be.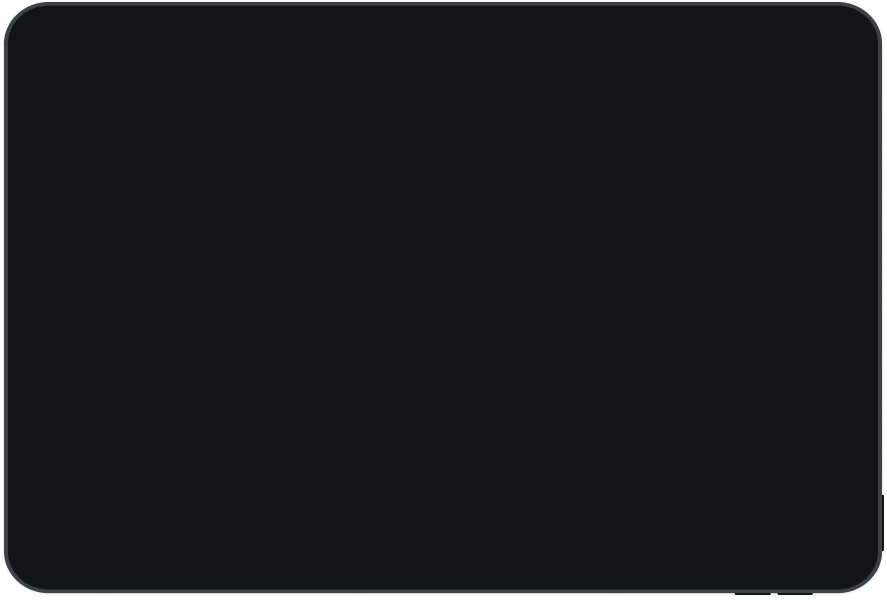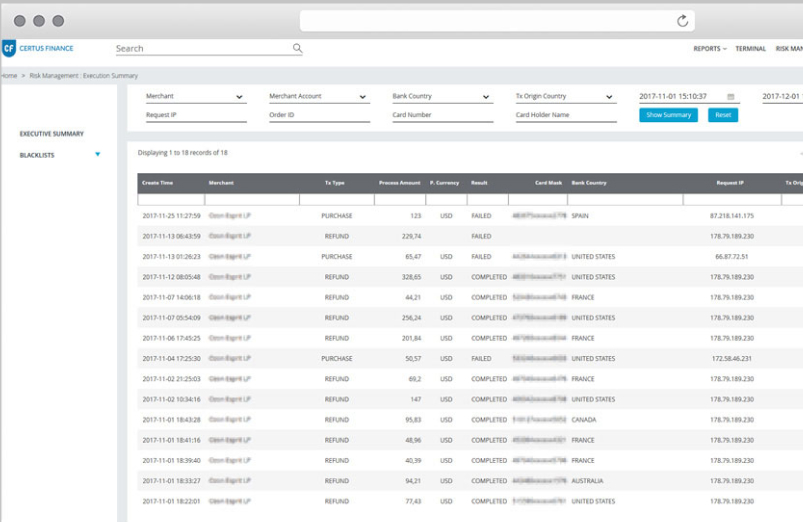 Personalized
Personalized
Our portal boasts an extensive range of features to give you an intuitive yet customizable interface, meeting all of your business needs. It'll quickly become one of your everyday favourite tools.
Full-featured
Full-featured
Receive transaction data and perform the necessary operations in a few clicks: return operations (refund, reversal, void), payments (OCT / PT, Mass-payment), confirmation autorization / capture, claim work (chargebacks, notifications). Also generate multidimensional reports, analyze your business's payment trends, and increase metrics.
Self-conscious
Self-conscious
A specialized section of your personal account is dedicated to risk management. Here you can independently manage security settings, create black lists to block users, maps, addresses, countries, etc. The functionality of the account will allow you to make convenient selections and change processing rules in accordance with your needs.
Become our client in four easy steps
Application
Send filled form and share company's docs
Terms
Confirm pricing and other terms
Integration and compliance
Could be lainched simultaneously
Agreement
You are approved
Get in touch
Please complete the form and we will be in touch within 24 hours. Thank You
Poland
Poland, 44 Domaniewska str./603, Warsaw, 02-672

10 a.m.-7 p.m. (UTC+3),
Mon-Fri